White Chocolate Tiramisu Pudding Cups
November 1, 2017
White Chocolate Tiramisu Pudding Cups
White Chocolate Tiramisu Pudding Cups come together in minutes for a delicious and simple dessert. They're perfect for holiday parties, or a Wednesday night.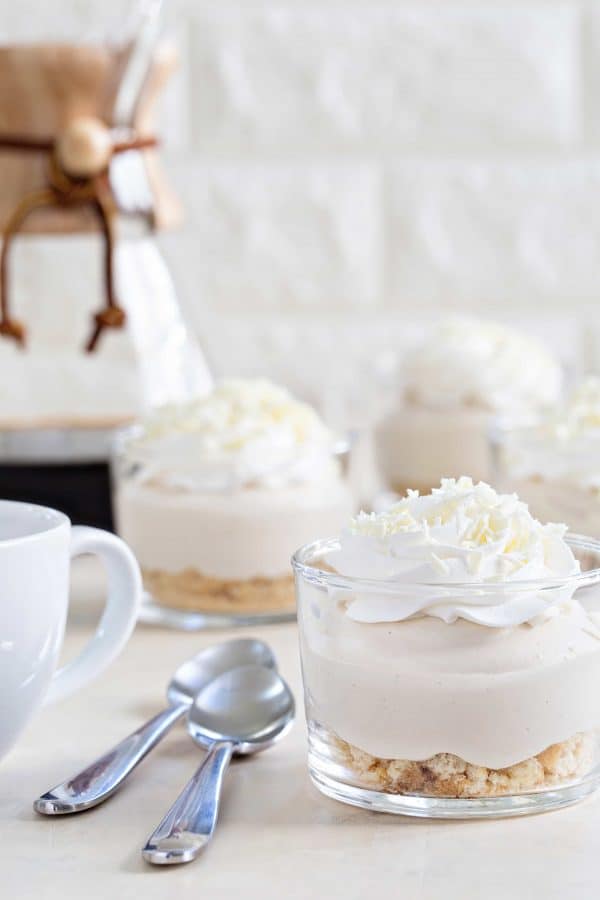 This post is sponsored by Godiva Instant Pudding Mix. All opinions are my own. Thank you for continuing to support the brands that make My Baking Addiction possible.
I have been in love with Tiramisu since the first time I tried it in high school at a family-style Italian restaurant. The whole family headed there for one of my teen birthdays.
Even though I don't remember which birthday we were celebrating, I definitely remember my very first bite of the enormous Tiramisu that we ordered to share.
Since that day, you can pretty much guarantee that if a restaurant has Tiramisu on the menu, I'm more than likely ordering it. Unless, of course, they also have cheesecake or creme brulee, then it's a kind of a toss-up.
The post White Chocolate Tiramisu Pudding Cups appeared first on My Baking Addiction.