Pumpkin Cream Cheese Muffins are everything I love about fall, in muffin form. They're perfect for breakfast with a mug of your favorite coffee, or a sweet ending to a cozy dinner.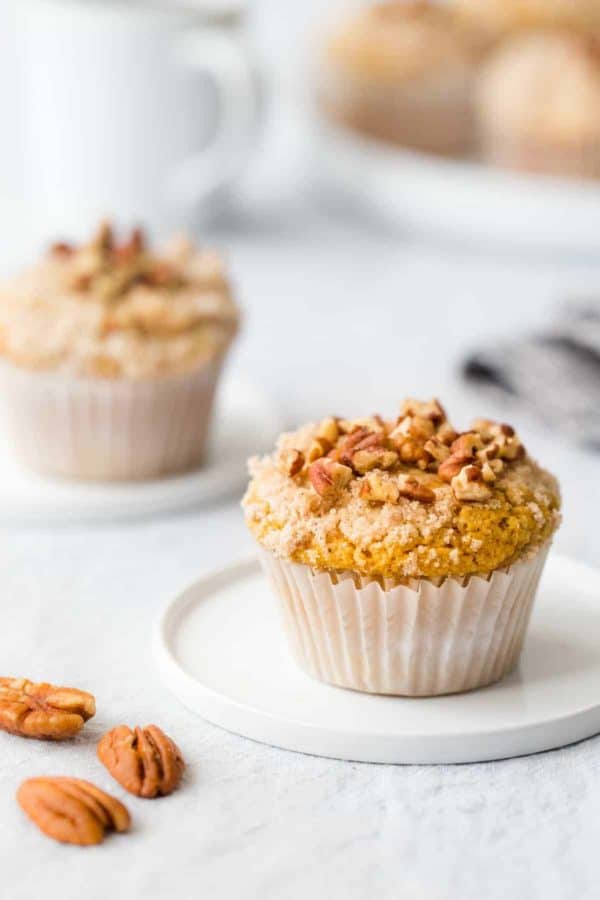 Okay, so do you remember when I was complaining last week that it was too warm outside and that I totally felt like I was being cheated out on fall weather?
If you caught my post for Frosted Maple Pecan Marshmallow Treats you were probably giving me major side-eye as I whined that is was almost 80 degrees and my sweet babe was still rocking her favorite summer dress in October.
I'm giving myself the side-eye now because it's freezing in Ohio. As a matter of fact, it was SNOWING a few days ago. So now we've pretty much skipped over fall and are headed directly into winter.
Which, by the way has prompted me to take down all of our fall decorations and start decorating for Christmas. And we may or may not already have some of our Christmas lights hanging outside.
The post Pumpkin Cream Cheese Muffins appeared first on My Baking Addiction.