Popcorn Balls are a fun and delicious way to celebrate the season. This simple recipe is a great base for so many flavor combinations – the possibilities are endless!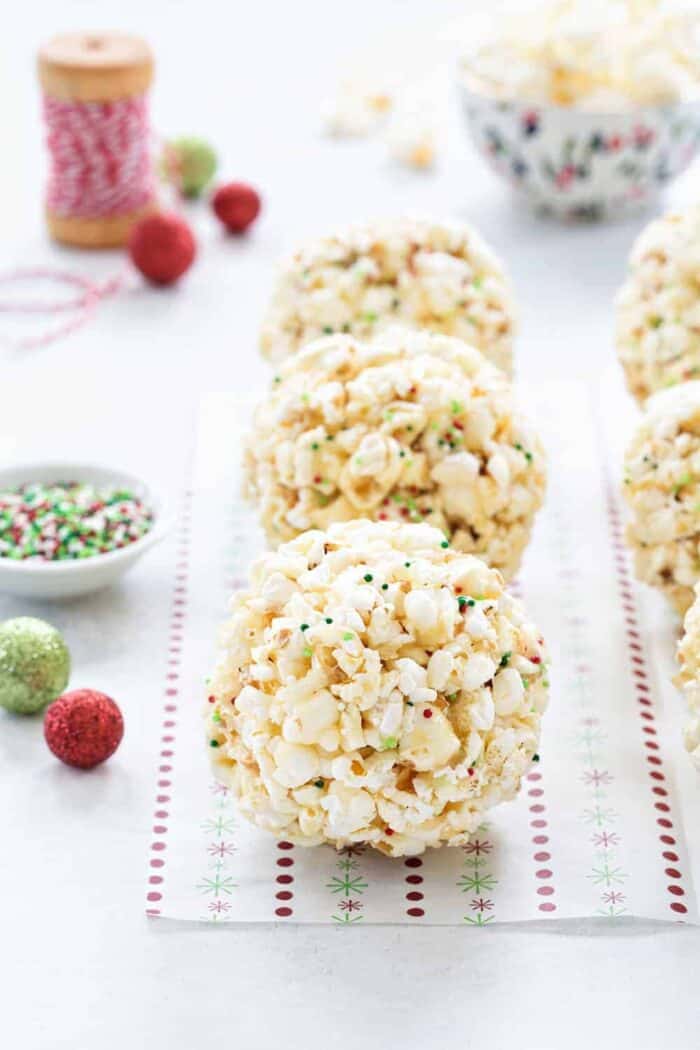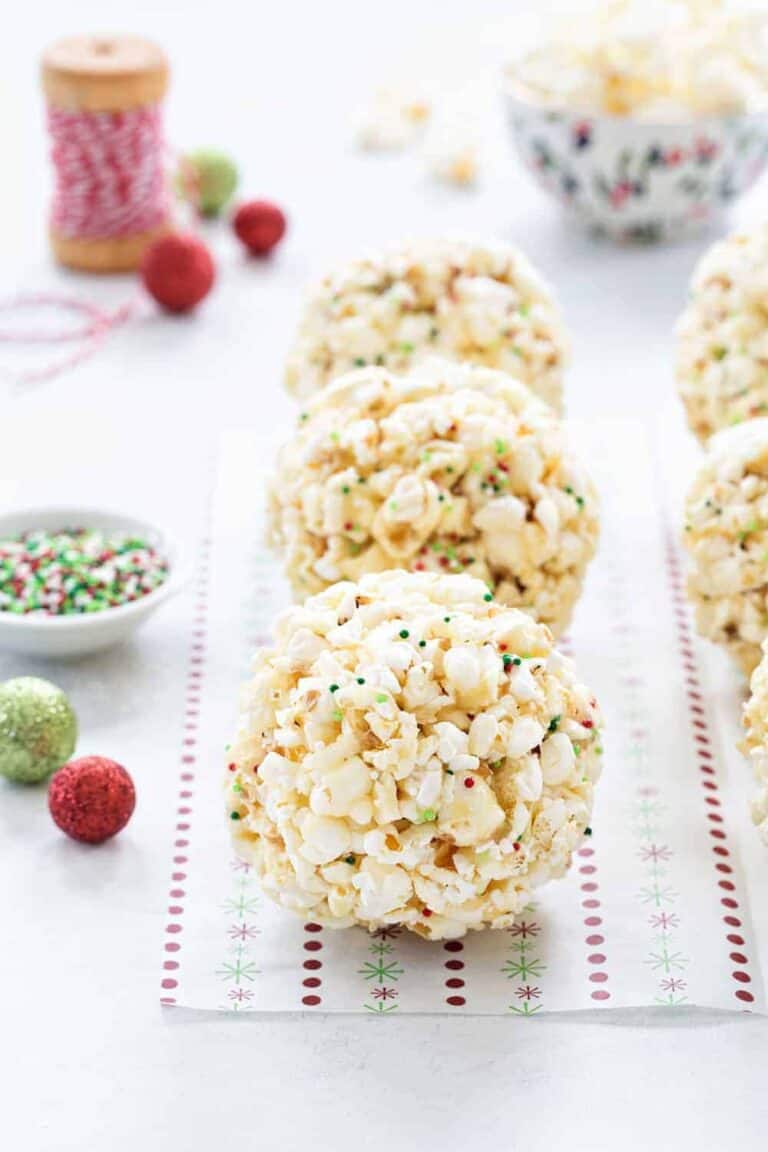 When I was a child, we always spent Christmas Eve at my great aunt Dorothy's house.
We'd sip on a batch of holiday wassail that was always simmering on her stove top, and munch on a variety of Christmas cookies.
Her home was always in perfect order and smelled of Christmas. At the time, she was the Martha Stewart of our family (I like to think the torch has passed to moi) and had amazing taste in decor.
The post Popcorn Balls appeared first on My Baking Addiction.