Halo Top Introduces 7 Scream-Worthy Vegan Ice Cream Flavors
October 16, 2017
Halo Top Introduces 7 Scream-Worthy Vegan Ice Cream Flavors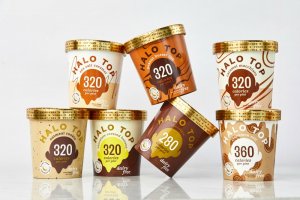 Halo Top ice cream company recently announced seven vegan flavors to meet the enthusiastic demand of dairy-free ice cream fanatics. "The number one request that we get from our fans is to make a non-dairy and vegan-friendly version of Halo Top. Whether you have to or choose to restrict dairy—or only eat vegan—we always want to make sure we listen to our fans," explained Justin Woolverton, founder and CEO of Halo Top.
Compassionate foodies know that their voices are heard every time that they eat, and they make their choices accordingly. The result is the current boom in plant-based foods, as food companies such as White Castle, McDonald's, Ben & Jerry's, and so many others have begun to offer vegan options.
Halo Top is known for using natural sweeteners mixed with organic cane sugar, which results in a product that's lower in calories and fat than other brands. The new vegan ice cream stays in the range of 16 to 24 grams of sugar per pint, allowing all dessert-lovers to have their ice cream and eat it, too. It's also soy free, and most flavors are gluten-free.
Let's take a look at the new flavors, shall we?
Caramel Macchiato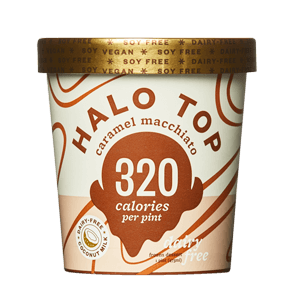 Chocolate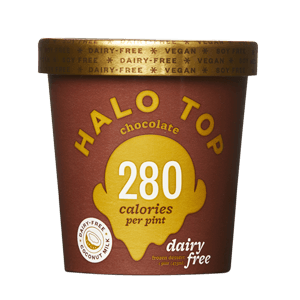 Chocolate Covered Banana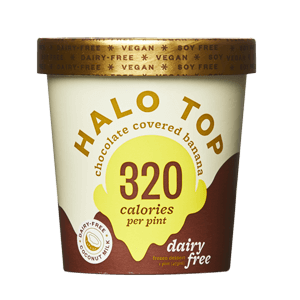 Cinnamon Roll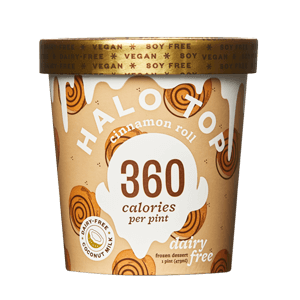 Oatmeal Cookie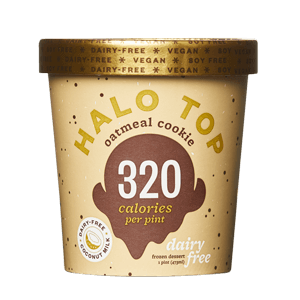 Peanut Butter Cup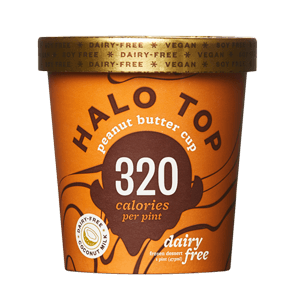 Sea Salt Caramel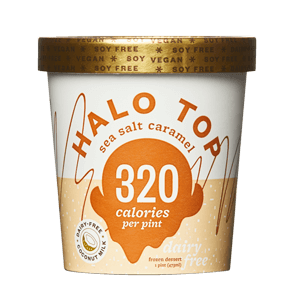 Check if your local stores carry the new Halo Top dairy-free flavors at this link. You can also buy pints online at IceCreamSource.com, and also request that your local store carry the new vegan flavors. In the meantime, you can try these other brands that offer vegan ice cream.
Cows produce milk for the same reason that humans do: to nourish their young. Calves are generally torn away from their mothers within a day of birth, which causes them both extreme distress. Mother cows can be heard calling for their calves for days after separation. Mother cows are hooked up, two or more times a day, to milking machines. Their reproductive systems are exploited through genetic selection, despite the negative effects on their health. Artificial insemination, milking regimens, and sometimes drugs are used to force them to produce even more milk—today, the average cow produces more than four times as much milk as cows did in 1950.
Have you been considering going vegan but not yet taken the plunge? We're here to help. Order our free vegan starter kit to change your life and the lives of animals today.
I Want a Free Vegan Starter Kit!
The post Halo Top Introduces 7 Scream-Worthy Vegan Ice Cream Flavors appeared first on PETA.