Frosted Maple Pecan Marshmallow Cereal Treats
October 25, 2017
Frosted Maple Pecan Marshmallow Cereal Treats
Frosted Maple Pecan Marshmallow Cereal Treats are a surefire no-bake treat. They taste warm and toasty without the need to turn on your oven!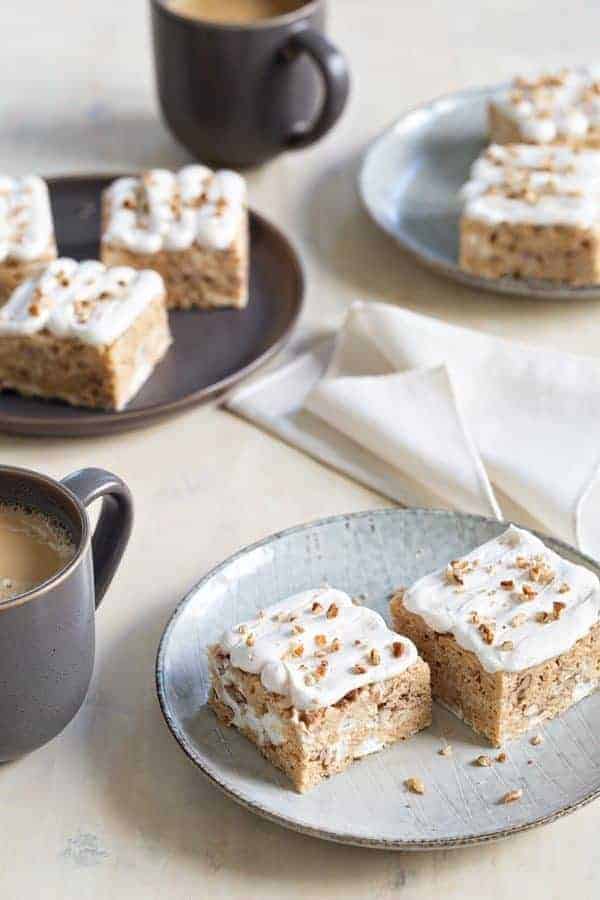 This post is sponsored by Campfire® Marshmallows. All opinions are my own. Thank you for supporting the brands that continue to make My Baking Addiction possible.
Can we talk about fall for a second? Does anyone else kind of feel like we're getting cheated just a bit?
The weather has been crazy warm here in Ohio. Our air conditioning is still running pretty much nonstop and Elle was wearing her favorite summer dress and flip flops a few days ago because it was almost 80 degrees.
And don't even get me started on the leaves – 80% of them are still green and there are hardly any on the ground. Which by the way, I know I shouldn't be complaining about, but guys, I love fall and I'm just not feeling very fall-ish right now.
The post Frosted Maple Pecan Marshmallow Cereal Treats appeared first on My Baking Addiction.