Caramel Pecan Clusters come together with just a handful of ingredients. They're sweet, salty and totally perfect for gift giving.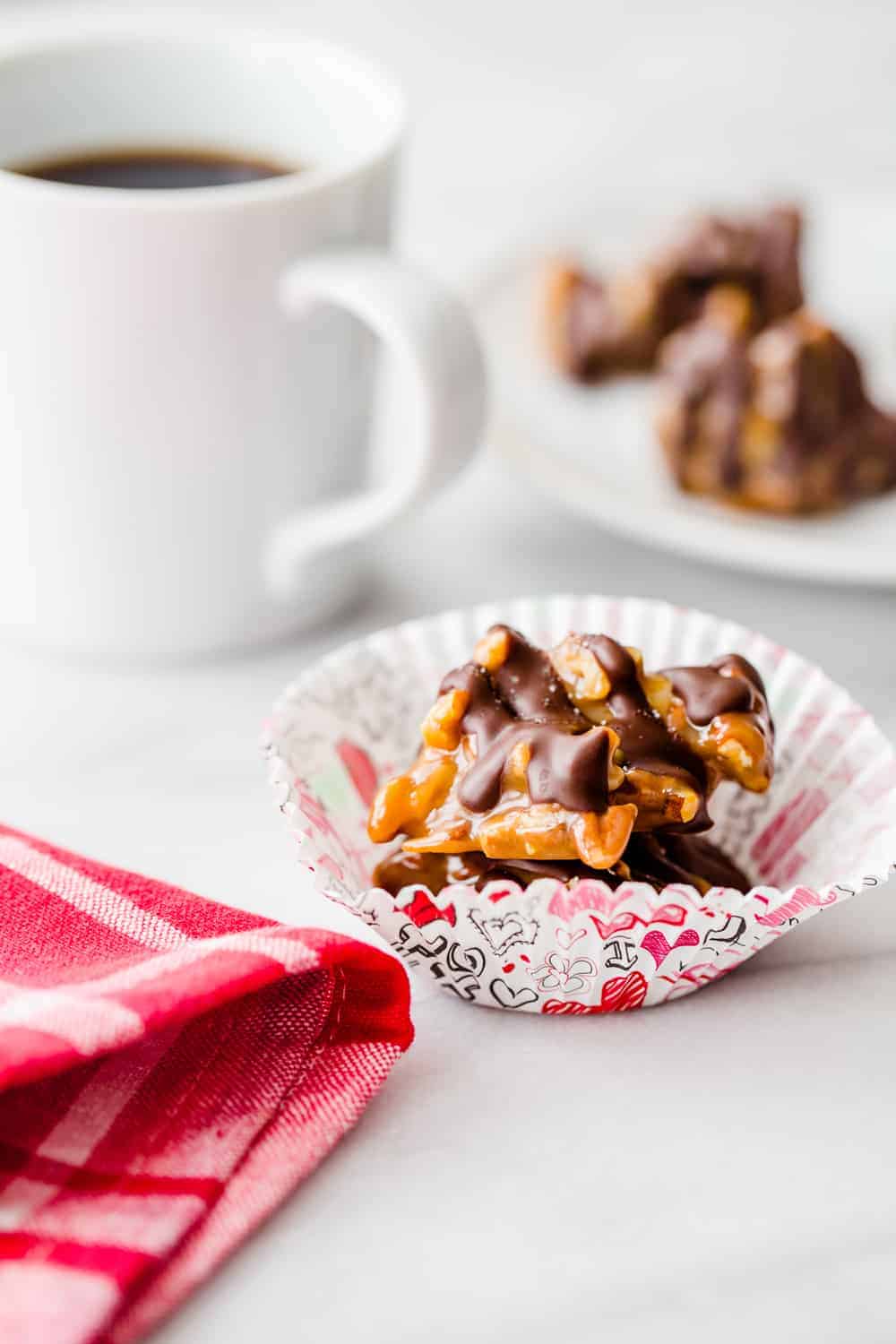 Having a 4-year-old and a candy loving husband means that Mama's candy stash is never really Mama's candy stash –


it's more of a family stash.
And I'm totally fine with that… until someone eats my very last sour gummy from Disney.
The post Caramel Pecan Clusters appeared first on My Baking Addiction.