Banana Cream Pie Fluff is a new twist on a Southern classic. It's wonderful for potlucks and picnics, and way easier than pie!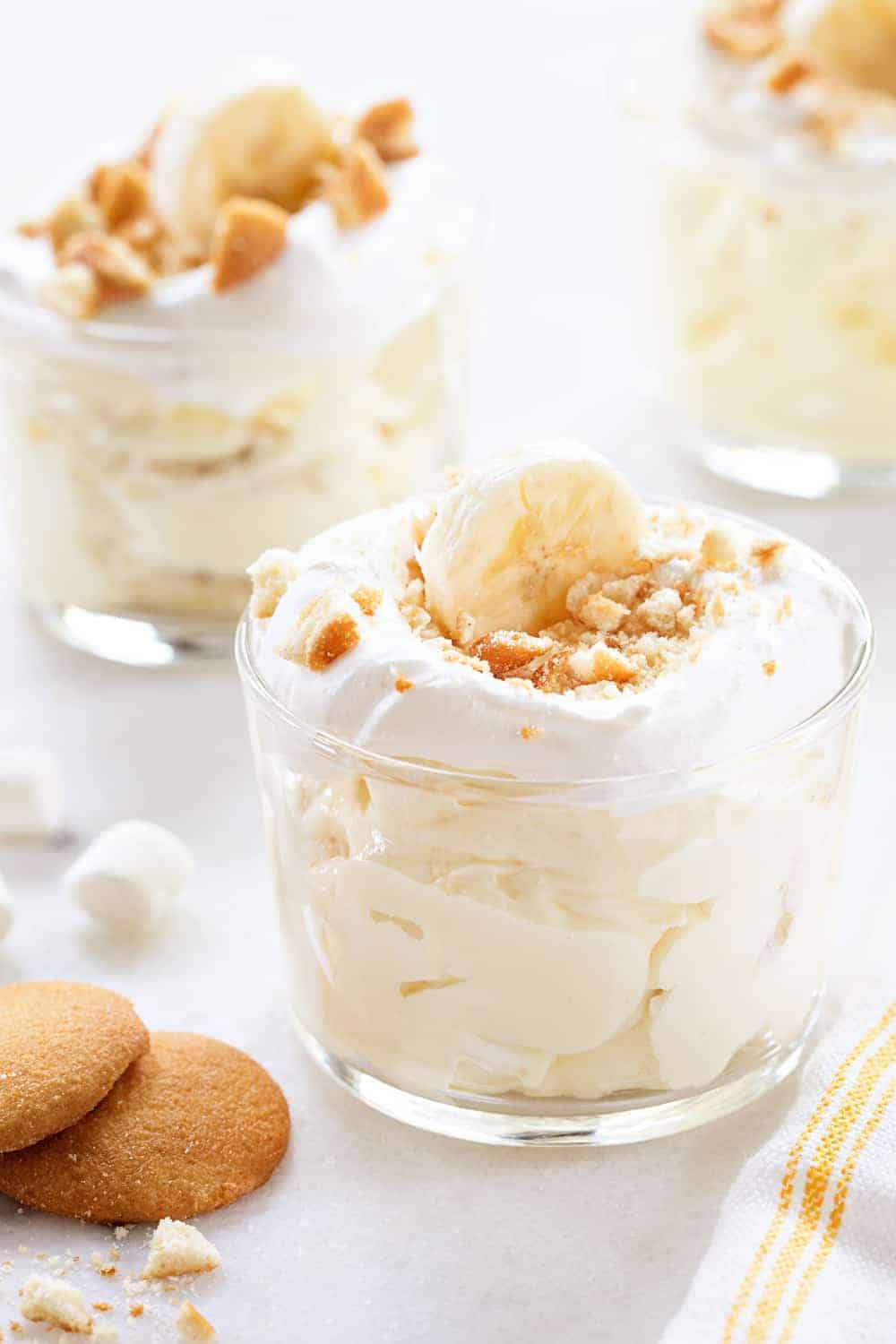 I am not from the South. I hope this is clear in how much I talk about Ohio, and Ohio's weather. That said, my best friend IS from the South, and talks about Southern food a LOT.
I've learned my way around some of the best Southern foods there are, from fried chicken and mac n' cheese to – you guessed it – Banana Cream Pie.
There may be some argument as to whether or not this famous dessert is Southern, but that's how I think of it. I definitely saw it on more than a few menus when I was in Austin last year, and I rarely see it up here.
The post Banana Cream Pie Fluff appeared first on My Baking Addiction.