Cinnamon Apple Galette with Salted Maple Glaze
October 17, 2016
Cinnamon Apple Galette with Salted Maple Glaze
This Cinnamon Apple Galette is easier than pie, but just as delicious. Drizzled with a Salted Maple Glaze and served with a scoop of vanilla ice cream, this is the tastiest way to eat the season's best apples.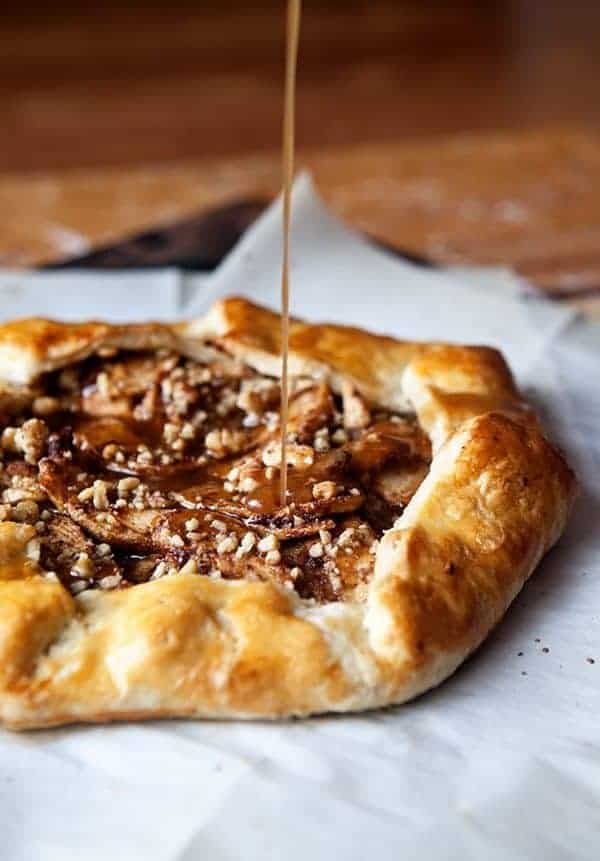 I am a huge fan of galettes! They are everything I love about pie, but without all the fuss. You still get that crispy, flaky pie crust with a galette, but it's easier to work with and it looks fancy without all the pressure and effort required of a traditional pie. Galettes also tend to take less time to cook, which means an easier dessert overall.
Don't get me wrong, I love pie. But it's like the difference between skinny jeans and yoga pants. There's a time and a place for those skinny jeans, but if you can get away with wearing yoga pants…the choice is obvious, right?
The post Cinnamon Apple Galette with Salted Maple Glaze appeared first on My Baking Addiction.