Chocolate Eggnog Waffles are a warm and cozy way to welcome the holiday season. Don't forget the whipped cream!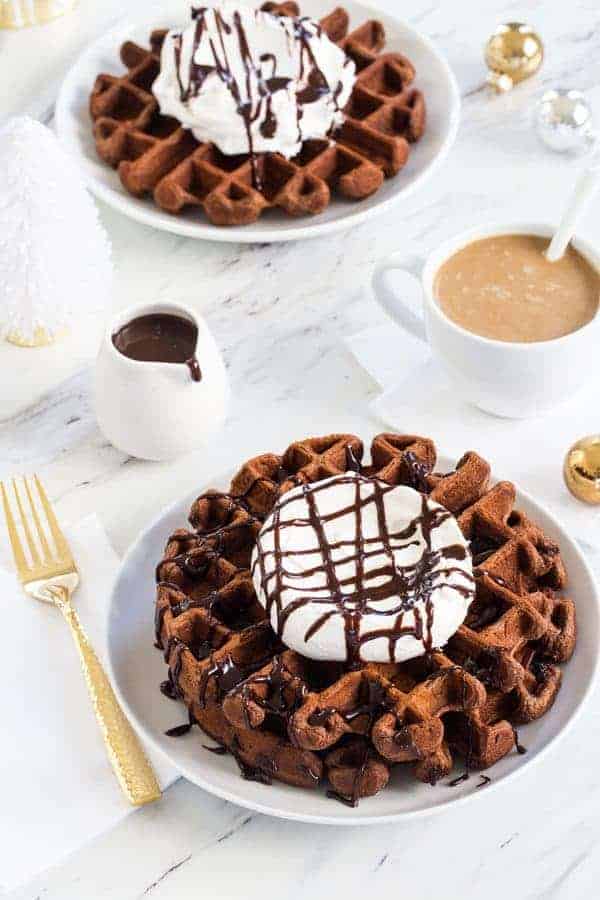 This post is sponsored by NESTLÉ® TOLL HOUSE®. All thoughts and opinions are my own. Thank you for continuing to support the brands that make My Baking Addiction possible.
I have something to tell you, and you might not want to hear it. Only six Fridays until Santa comes down the chimney. SIX. Me? I'm totally stoked by that fact. But I know there are lots of people that just started panicking that Christmas is right around the corner.
I'm here to save the day. Really. No one's gonna care that they got re-gifted a candle that you didn't love the scent of, when they've got these Chocolate Eggnog Waffles piled high in front of them, dolloped with whipped cream and drizzled with chocolate sauce. I swear.
The post Chocolate Eggnog Waffles appeared first on My Baking Addiction.