Caramel Apple Cake with Salted Caramel Frosting
November 23, 2015
Caramel Apple Cake with Salted Caramel Frosting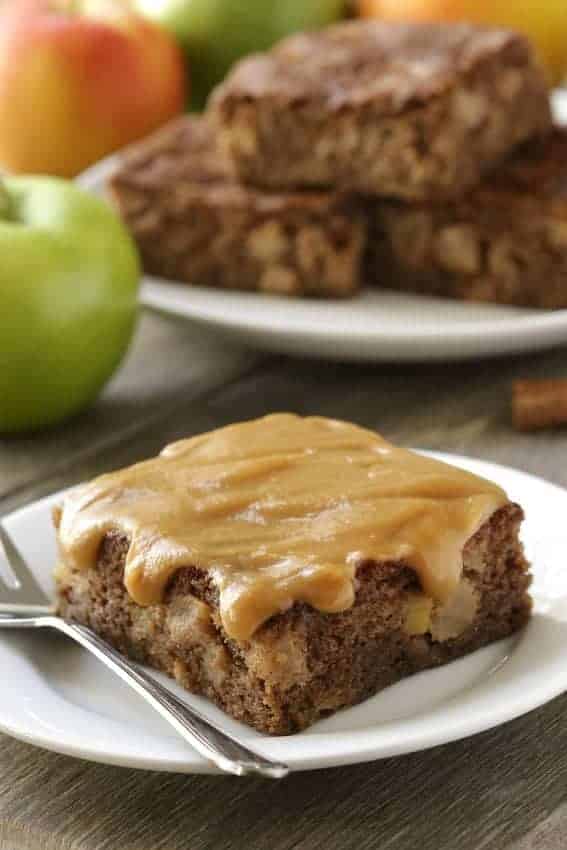 Caramel apple cake is perfectly spiced, moist and topped with a salted caramel frosting. With gluten-free option.
This caramel apple cake is about as easy as it gets. In my last post, I shared a recipe for mini pumpkin cheesecakes and talked about how I like to keep things simple, especially for Thanksgiving.
Layer cakes are beautiful, sure, but a layer cake is probably the last thing I want to make for Thanksgiving. I don't know about you, but I can easily waste half an hour fussing with the frosting trying to make it look just perfect. And it never does! So today we're bypassing all that with a good old 9×13 apple cake with caramel frosting.
The post Caramel Apple Cake with Salted Caramel Frosting appeared first on My Baking Addiction.