Caramel apple blondies with an easy caramel frosting and topped with pecans for a delicious autumnal treat. With a gluten-free option.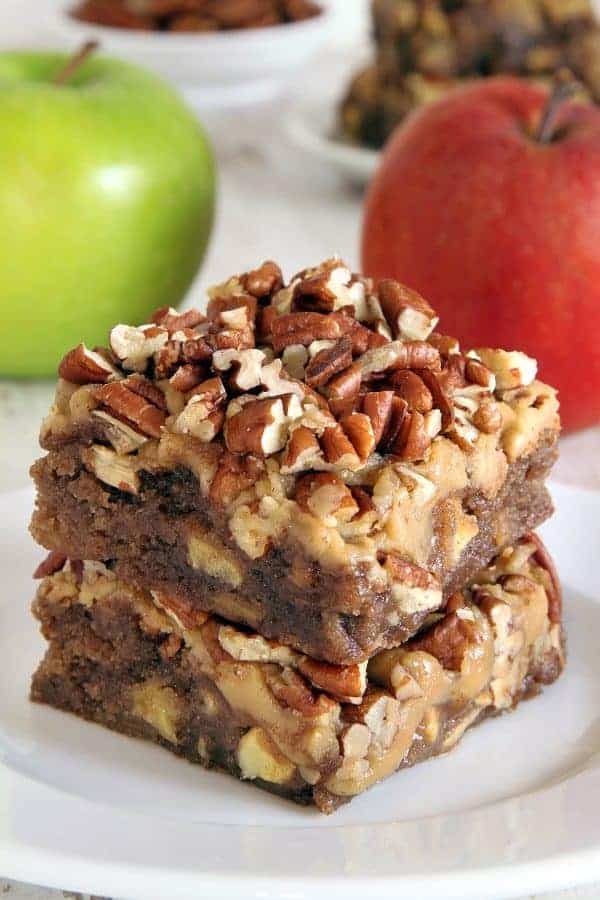 Caramel apple treats are my favorite thing about fall. As soon as September strikes, all I want to do is bake apple-based everything, like this caramel apple cheesecake crisp or caramel apple cake.
One thing I hadn't baked in a while was blondies so tossing in some apples and a whole bunch of cinnamon seemed like the right thing to do. I'm normally all about super gooey and fudgy blondies and brownies, but these caramel apple blondies are a cross between the two. I knew I wanted to top them off with caramel frosting and figured that super fudgy brownies plus frosting might be a little too much.
The post Caramel Apple Blondies appeared first on My Baking Addiction.