The Brü Rm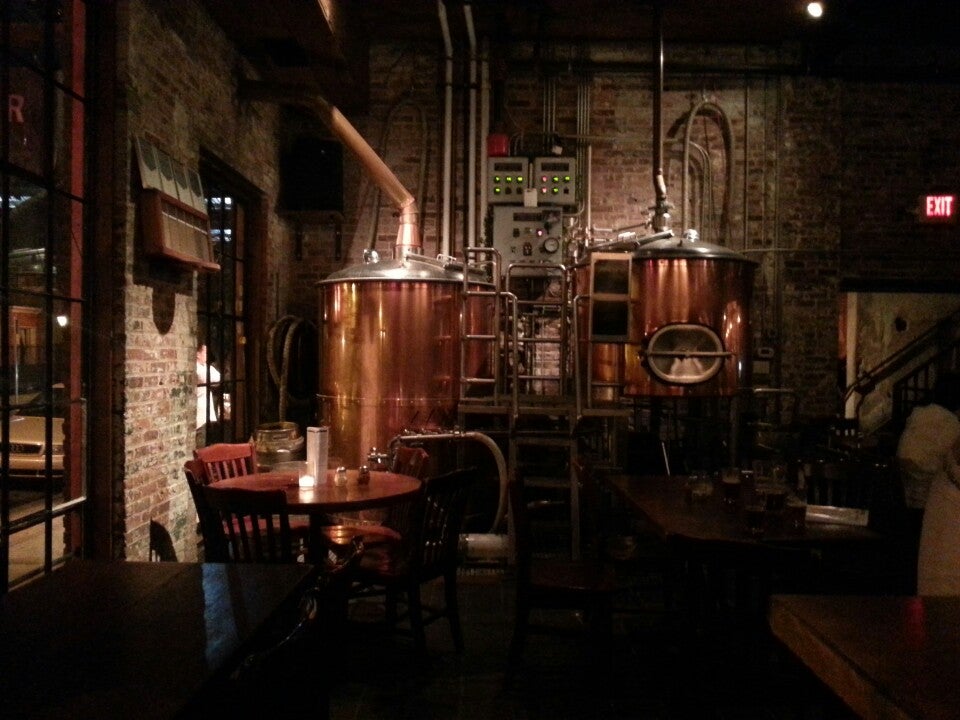 Bru Room is much younger than its New Haven cousins — it started kicking out brick-oven pizzas in 1996 when it was added to BAR. But you can make the argument that its pies are just as good if not better than Modern. They do the red, white, and red "with mozz" pies, same as the others, and a clam pie that's very respectable. But the thing to have is the mashed potato pizza with bacon (no sauce). The pie sounds ridiculous, and looking a bit like it's covered with thick béchamel, it kind of is. But the mashed potatoes are well seasoned and fairly creamy for having just baked in an oven, and there's lots of garlic. That all results in a definite check-it-off-your-list item.
— Arthur Bovino, 101 Best Pizzas in America 2015, 8/6/2015
Foursquare Tips
Great pizza and lots of good, own brews as well, very good for a beer lover. Service is on the slow side, though.

Great Pizza better then what you find in NYC , or Providence

Mashed Potato Pizza!