Basics of Italian Wine – What's in this bottle?
December 30, 2014
Basics of Italian Wine – What's in this bottle?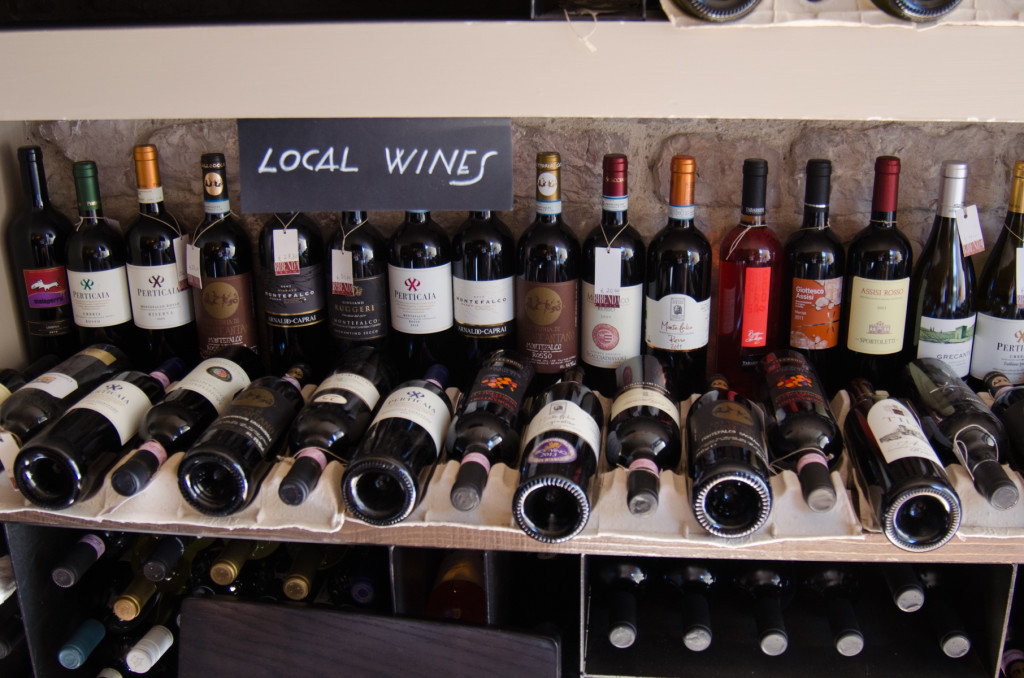 While browsing in any US liquor store in the Italian wine section, I often see other shoppers totally mystified by the label on a bottle of wine from Italy. We are accustomed to selecting our wines via the type of grape (varietal), which on wines produced here in the US is front and center – Cabernet, Merlot, Pinot Grigio. Italian wines are labelled quite differently, and can be difficult, especially when unfamiliar with the language, to tell what is what – producer, location, region, varietal. Guests on our private Italy tours are both fascinated and frustrated with the sheer number of new, wonderful, but unfamiliar wines to explore. We discover together during our week that there is some method to all of this madness, and our clients leave with a great appreciation for the long history and traditions behind wine production in Italy.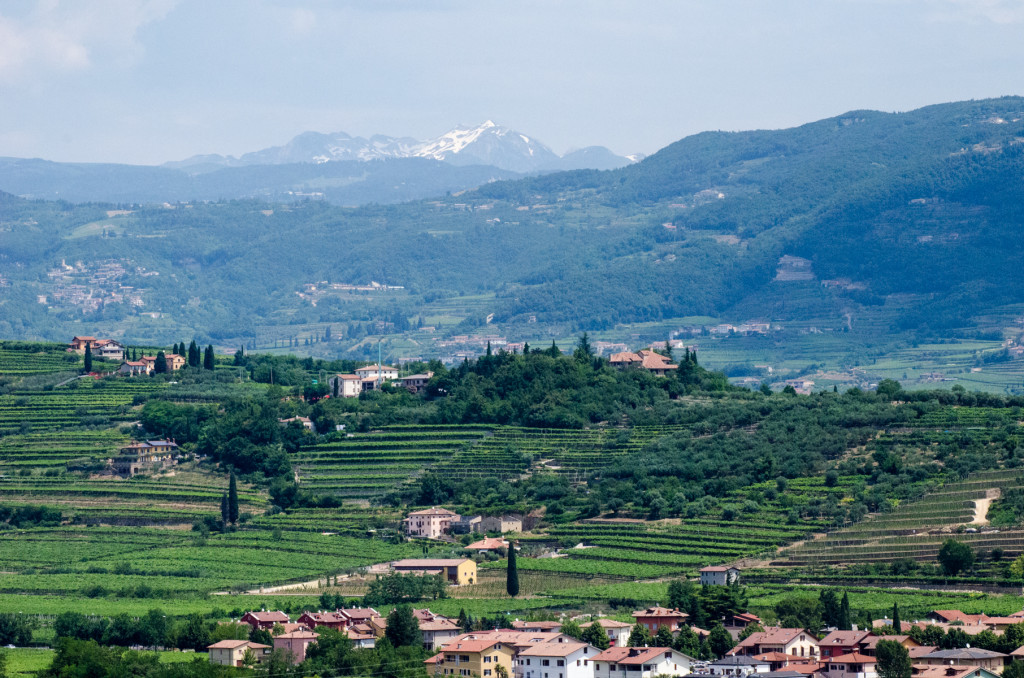 Let's begin with the geography of Italy. This odd, boot shaped peninsula is immediately recognizable. Surrounded by water, this narrow peninsula is only 150 miles across at it's widest point. With the Alps across the north, and the Apennines Mountains extending down the middle along the length of the peninsula, you find vast changes in terrain across a very short distance. You can drive from the flat river deltas of the Adriatic coast to the majestic peaks of the Dolomites in a few short hours. (This makes it an ideal destination for our custom active tours.) These rapid changes in terrain create a multitude of micro climates; according to Wikipedia, a micro climate is a local atmospheric zone where the climate differs from the surrounding area. The term may refer to areas as small as a few square feet (for example a garden bed) or as large as many square miles. Italy possesses a much higher density of micro climates than the vast majority of the US.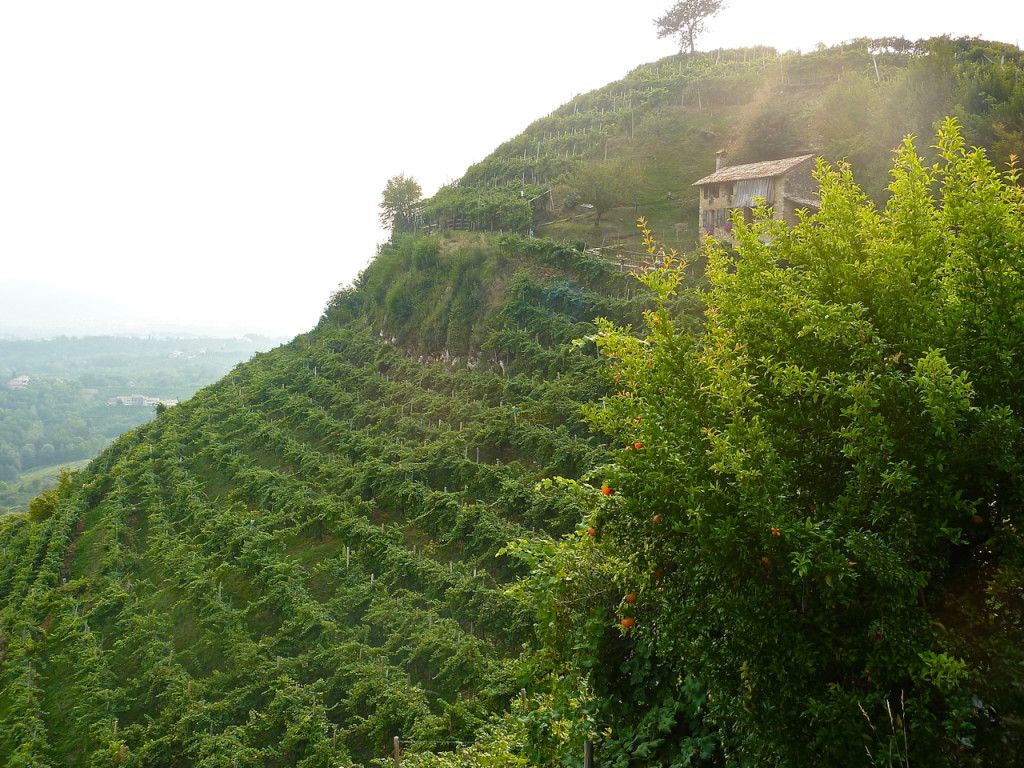 The history of civilization on the Italian peninsula is ancient, and wine production has been ongoing here for over 4000 years. Throughout this history, even to modern times, wines were produced from the grapes that were grown in your own backyard. As your backyard might have a different micro climate than the next estate over, you might well be growing a different type of grape than your neighbor. The result, over thousands of years, is now over 1000 different varietals are grown in this small country. So prepare yourself for an amazing number of grape varietals that you don' t see here in the US.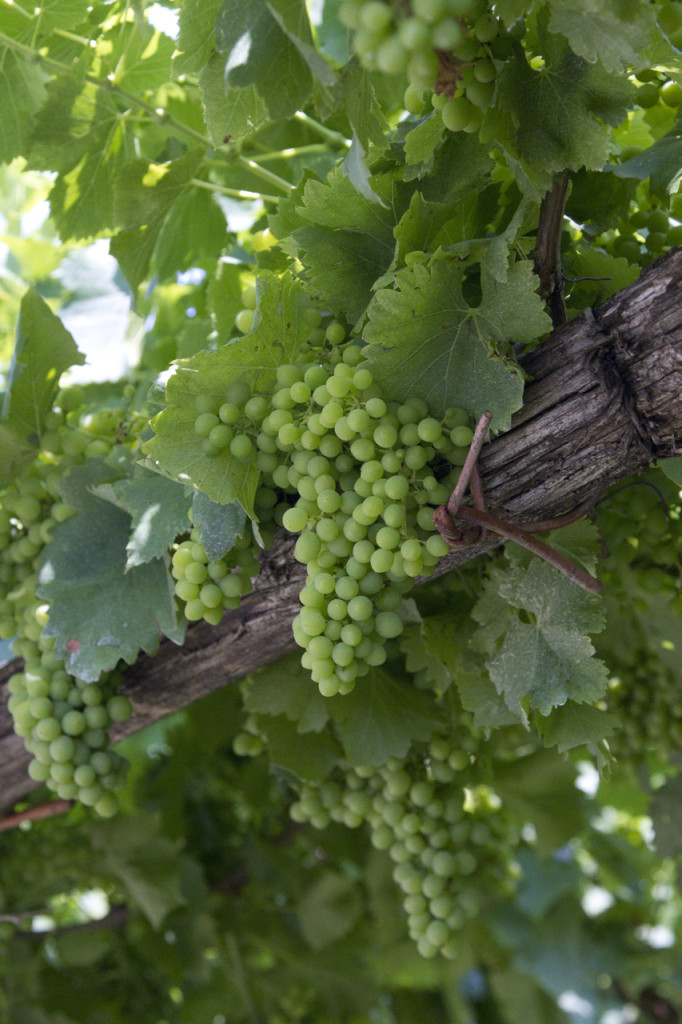 While the history of wine production here is over 4000 years old, the history of Italy as a united country is not. The country of Italy as we know it today is just over 150 years old, with some of the regions in the northeast only included since World War I. Prior to that, portions of Italy floated between various rulers: a local ruling family, the Pope, the French, Spanish, Austria, etc. So the concept of the country of Italy is still a relatively modern entity, and Italians today continue to identify themselves by their home region – Tuscany, Umbria, Sicily – rather than as Italian. This association with a region is reflected in their wine designation.
What is a region?
A region is a first-level administrative division of the modern day state of Italy. There are a total of 20 distinct regions in Italy, I think of them as equivalent to our states. The regions of Italy are: Piedmont, Liguria, Val d'Aosta, Lombardy, Trentino, Alto Adige, Veneto, Friuli Venezia Giulia, Emilia-Romagna, Tuscany, Umbria, Marche, Lazio, Abruzzo, Molise, Campania, Apulia, Basilicata, Calabria, Sicily, Sardinia.
Wine regions in Italy correspond to these administrative regions. Each region has a unique history that is reflected in their distinctive cuisines and indiginous wines. So you will find very different grapes as well as styles of wines as you travel from region to region. The name of the region can be useful in ascertaining what style of wine is inside the bottle, but unfortunately does not always appear on the label.
What is a province?
Within each region, there are sub-districts known as provinces. I think of these as equivalent to our counties. You will occasionally see these indicated on a wine label, often by their two letter abbreviation in parenthesis, for example, (VR) for Verona province in the Veneto region. There are more than 100 provinces in Italy, and sometimes this is the only indication as to what region a wine may be from – again, not particularly user friendly.
What should I look for on the label?
You are browsing the shelves of your local wine store, looking for a new Italian wine to try. You pick up a bottle, and see many Italian (and, in the case of wines from Trentino-Alto Adige, German) words. What do they all mean? What do you look for on the label to help you determine what is inside?
What you will find:
Producer name
DOC Designation – Quality level and Name
Vintage
Type of wine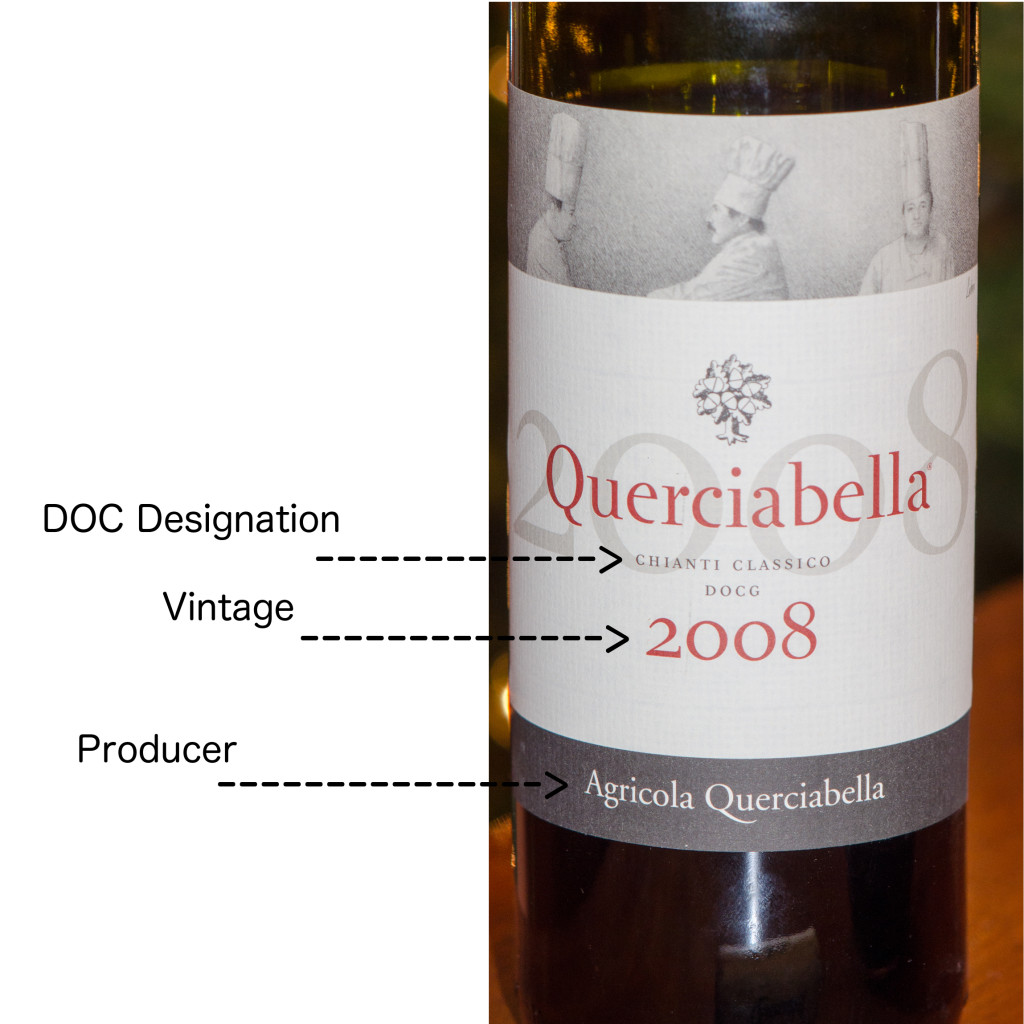 What you may also find: Region and/or province, type of grape.
Producer Name
How do you spot this? As you grow more and more familar with Italian wines, you will begin to recognize the names of various larger producers, but with over 2 million producers in Italy, you will never know them all. For novices, how do you know which is the producer name?
In Italy, the producer is very often a family name, estate name, farm, or something identifying the land itself. Some tell-tale words to look for:
Italian English Abbazia Abbey – religious orders often produced wine Azienda Agricola Farm or agricultural company. Often abbreviated as Az. Agr. Bricco, Bric Hilltop vineyard Campo Field Cantina (Kellerai in Trentino-Alto Adige) Cellar. A cantina can be a wine bar, where you can taste wines. When it appears on a wine bottle, it often indicates a consortium of small local growers that pool their resources to produce and market wine. Casa or Cascina or Ca' (in dialect) House. Castello or Castel Castle Colli or Collina Hill Consorzio A consortium of growers Feudi Fief or manor Fattoria Farm or producer Monte Mountain Podere Small farm Poggio Knoll Produttori Manufacturers or producers. Again, this term usually indicates a grower consortium. Rocca Fortified castle Ronca Hillside field for farming Tenuta Estate Vigneti, vignaiolo Vineyards, wine grower Villa Villa Vinicola, Vitivinicola Wine
DOC Designation – Quality Level and Name
There are 4 levels of quality designation defined by the EU, and implemented in Italy. From lowest to highest:
Vino di Tavola – Table Wine
These are generic wines, with only the color indicated (rosso, bianco). They can be produced anywhere in Italy, from any grape. There is no vintage. When you order the house wine at a trattoria in Italy, this is what you get, usually served in a carafe. In Italy, you will see cantinas advertising 'vino sfuso', which translates to 'loose wine'. You bring in any container you wish, and fill it up at a tap, or even a large pump that resembles a gas pump. This is serving vino di tavola. These wines are everyday drinking wines for most Italians, and are rarely exported.
IGT – Indicazione Geografica Tipica
This designation indicates that a wine is from a particular region, but does not reflect the traditional wine styles of that region. So an IGT wine from Tuscany (or Toscana) is made from grapes grown in Tuscany, but you won't know what types of grapes are used unless the label specifies them.
IGT wines are not necessarily low quality wines. The world renowned super Tuscan wines, like Tignanello, are IGT. The name super Tuscan was coined in the 70s when wine producers in Tuscany challenged the Chianti wine tradition (Chianti is made with native grapes, primarily Sangiovese), planted international varietals such as Cabernet Sauvignon, Merlot and Cabernet Franc and began producing very high quality Bordeaux style wines.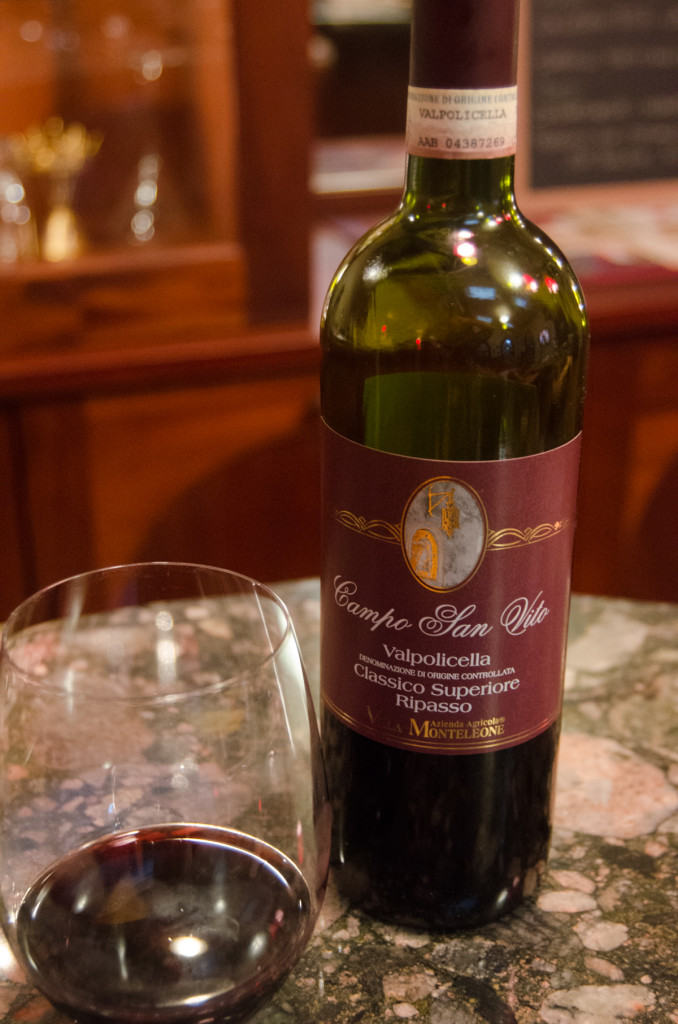 DOC – Denominazione di Origine Controllata
This designation indicates much more precisely the origins and the style of wine. The grapes must come from a very specific zone, usually a handful of smaller communes or municipalities, not as large as a region or even a province. The wines produced from these grapes must be made in the zone itself, and must follow a very precise 'recipe' that specifies the grapes used, the yield, the production process, and the required aging.
The number of DOC zones, sometimes also referred to as wine regions, continues to increase, and at the time of this article (2014), numbers well over 300, with the largest wine producing regions being Tuscany, Piedmont and the Veneto. The names of the DOC zones only rarely include the name of the grape; a few that do include Teroldego Rotaliano in Trentino, Barbera d'Asti from Piedmont. Much more commonly, the DOC name derives from the location of the zone. Examples of a couple of DOC zones familar to us here in the US include:
Chianti DOC – The Chianti wine region lies in central Tuscany, with first mention of a Chianti wine region dating back to 1716, referring to the area near the municipalities of Gaiole, Radda, and Castellina. Today, there are seven subzones in this region, and the official definition of Chianti consists of at minimum 80% Sangiovese, with permitted blending grapes of native varietals such as Canaiolo and Colorino, as well as other international varieties such as Cabernet Sauvignon and Merlot.
Valpolicella DOC – All wines from this DOC, in the hills east and west of the city of Verona in the Veneto region, are based on the Corvina grape, optionally blended with the following: Rondinella, Molinara, Corvinone, Rossignola, Negrara, Barbera, Sangiovese, even the indigenous grape Oseleta. There are several different styles of Valpolicella wines, ranging from light to full-bodied, dry to sweet to sparkling. The different styles will be identified on the label, and include Valpolicella, Valpolicella Classico, and Recioto della Valpolicella – a sweet dessert wine. The name itself, Valpolicella, is most commonly believed to be derived from Latin and Greek, "valley of many cellars".
So the DOC zone name does identify the grapes and style of wine, but not in a manner that is easily decoded by consumers unfamiliar with the DOC itself. And with 300 and counting, keeping track of them all is virtually impossible! But don't feel bad – Italians themselves don't bother knowing the wines from other regions, except for perhaps the few most prestigious like Tuscany and Piedmonte.
DOCG – Denominazione di Origine Controllata e Guarantita
This is the highest quality designation in Italy, involving the strictest guidelines. In addition to all the rules that define a DOC, DOCG wines usually call for even lower yields, require longer aging, and must pass a final analysis and tasting by an inspector before bottling. To insure it has not been tampered with, each DOCG bottle is sealed with an official numbered goverment stamp over the cork.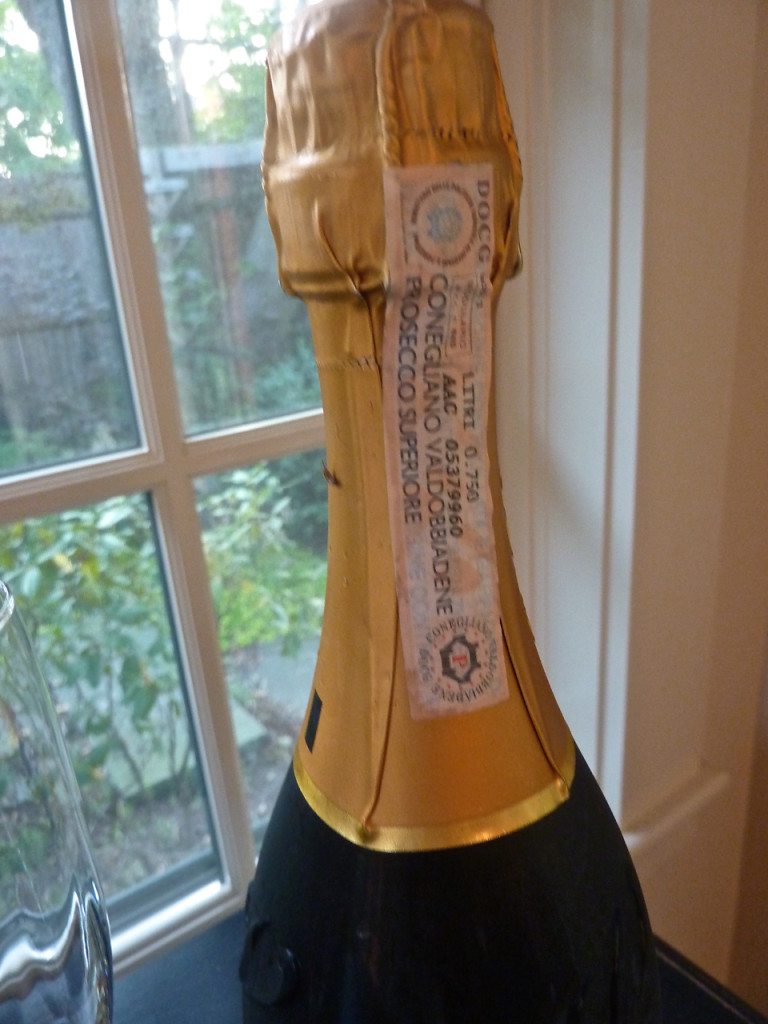 The most prestigious wines of Italy carry the DOCG label, including Barolo (from Piedmont), Amarone (from Veneto), Brunello di Montalcino (from Tuscany). There are over 70 DOCG zones in Italy, and counting.
Vintage
The year the majority of the grapes were grown and harvested.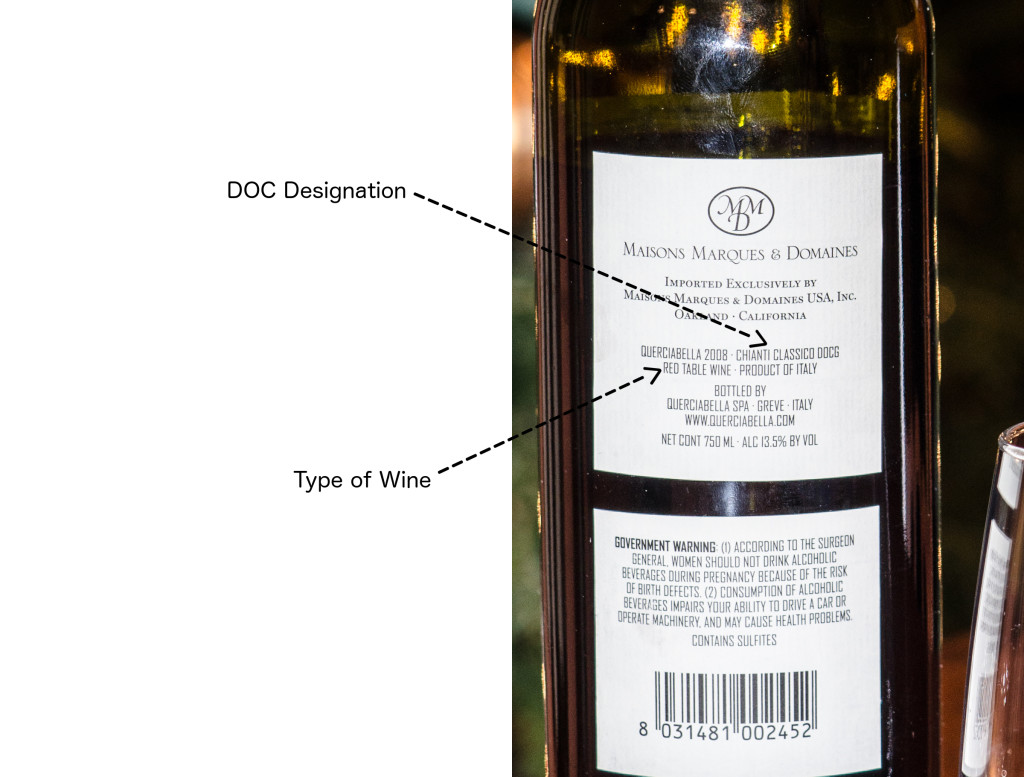 Type of Wine
Red, white, rose, sparkling, dry, sweet. Many options here. On Italian wines imported to the US, this will typically be in English. The table below contains the many terms you might find to describe the type of wine.
Italian English Abboccato Semisweet Amabile Semisweet Bianco White wine Brut Dry sparkling wine. Extra brut means very dry. Chiaretto A rose wine, typically from Bardolino DOC Chinato Barolo infused with bitter herbs Classico Refers to a specific area within a zone, typically the oldest and original vineyards of the DOC. Dolce Sweet Fortificato Fortified – a wine to which spirits have been added Frizzante Lightly sparkling Metodo Charmat Method of producing sparkling wine, in which secondary fermentation occurs in a pressurized tank. Used for prosecco. Metodo Classico Traditional method of producing sparkling wine, used to make Champagne. Secondary fermentation takes place in the bottle. Millesimato Wine produced from a single vintage. Most sparkling wines are produced from grapes from multiple years. Millesimato spumante wines are produced from grapes grown in a single year. Passito Sweet wine from semidried grapes Recioto Sweet wine from semidried grapes Riserva A DOC/G wine that has met a minimum requirement for additional aging. Rosato Rose wine Rosso Red wine Secco Dry. Spumante Sparkling wine. Superiore A DOC/G wine that meets certain higher standards – often associated with higher alcohol and extended aging. Tranquillo Still Vecchio Aged. Vendemmia Tardiva Late harvest Vin Santo, Vino Santo "Holy Wine". A sweet wine made from dried grapes.