Strange Craft Beer Company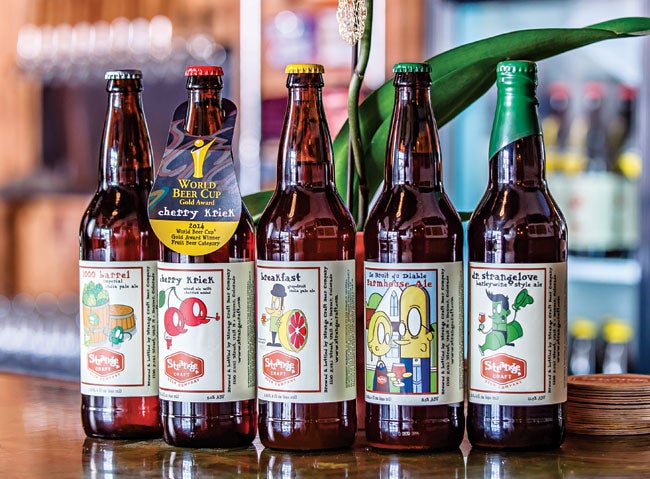 Map: Surroundings & Nearby
Foursquare Tips
If the Farmhouse is on tap, give it a try. The cherry beers are delicious too!

simple brewery with some solid beer choices. food truck outside, good people, good atmosphere, they have a few tv's.

Get the Farmhouse.

Farmhouse ale, when available, is absolutely top notch american-style ale. Get one and drink it.

Don't get the cherry bomb

Hello dad! Hello mom! I'm your ch ch ch ch cherry BOMB!

Try the saison.

Cherry bomb stout and the cherry kreik is amazing

Cherry Kriek is addicting

Beautiful saisons and awesome cherry stout!

Best beer in Denver.

Cherry bomb stout is amazing!

Cherry bomb stout...don't worry still delicious in the summer. The wit is fantastic as well.

Really wish they'd bring back the Zora Rosemary IPA. Hands down one of the best ipas I've ever had.

Strange Pale Ale is awesome!

Very cool, casual vibe, friendly brewery. love the Cherry Kriek.

I am a light beer drinker and absolutely loved the farm house. Great prices for a brewery! Great ABV and serving size!

Hidden Gem of a Brewery! Try the Grapefruit IPA!

Their cherry kriek is amazing. I first had it at Beer Festivus and it's still just as good as it was then.

Beer was great music was even better!