Stone Company Store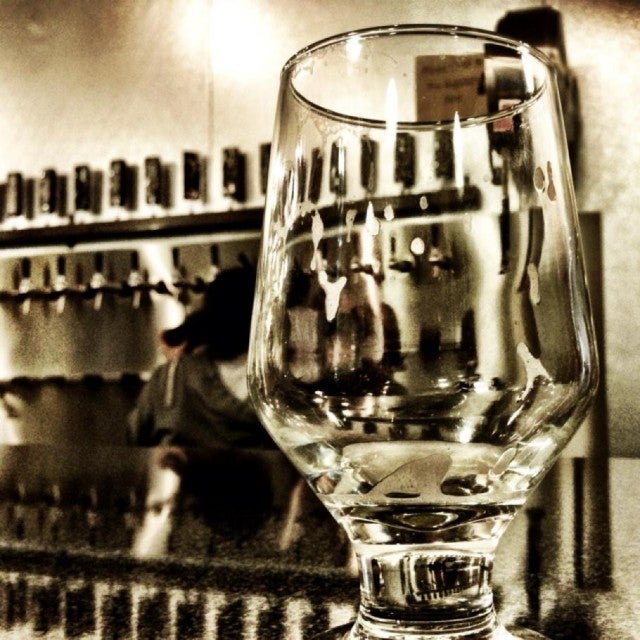 Map: Surroundings & Nearby
Foursquare Tips
This place is dog friendly. Bring your pooch next time and ask for dog biscuit samples. Also, check the calendar for special growler fills: http://www.stonebrew.com/calendar/

The Luggage Room Pizzeria will deliver to the beer garden!!

Forgot my fucking growler.

sits literally feet from the Gold Line Del Mar station. This place is really cute and hip. Great beer selection. If you're on the Metro Gold Line, this is a must stop, convenient and easy.

Great place. Great Service. They will fill up any growler. Go Stone.

Ask the folks who work here about the beers and they'll guide you to what you'll love!

Be sure to ask about the rarities on tap at the bar! :)

Free Wi-Fi here... but is it "Stone Pasadena"? No, that would make sense. It's the less obvious "SCS PASADENA". You'd THINK they'd switch that around right? Naaaa. #stupidmanager

90 minutes of free underground parking, just north of the plaza

Free WiFi log on to SCSPasadena password is: (12344321)

Small place. Usually filled with lots of male douche bags who don't know anything about beer. But the staff is nice. BRING CASH FOR TIPS.

As others have mentioned: you're able to bring your own food in. A fine choice is The Luggage Room pizzeria directly across the plaza.

Don't forget to bring your growler!

Love this place. Stone makes hell'a good beer and you can order small glasses to taste them all. Bartenders are great, too. The growlers are awesome, too.

Amazing people, terrible Wi-Fi

They dont accept Apple Pay

Last call is usually an 40 minutes before close. You can still buy beer "To-Go" until one minute to closing time.

For 1st timers: 1) order your beer at the register. 2) move to the taps. 3) give the receipt to get your beer filled. You'll get your beer faster and avoid being chastised. #nosoupforyou

Dope place to get your favorite stone ipa beer or fill up your growler. nothing else

Andrew is the best. Helpful, knowledgeable and friendly.