Jak's Tap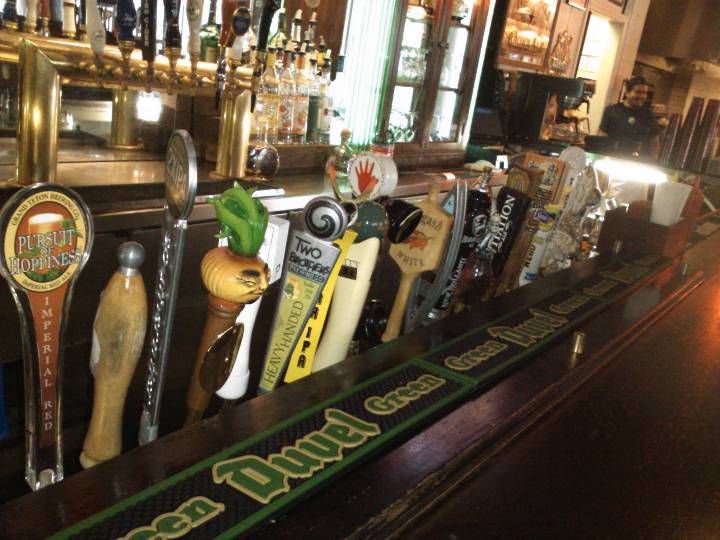 Map: Surroundings & Nearby
Foursquare Tips
Get promotional gift cards for this location and many others @JunoWallet iPhone app download it now you will love it.

Great service, love the owner and staff. Nice people:)

Great beer list that's always changing, friendly service, can almost always find a seat.

Make sure to join their rewards program on their tablet! You get $5 back!

If you're in the mood for a healthy (but substantial) salad, try the Country Club. And a pro tip for the true Jak's players...go with the balsamic vinaigrette and add avocado.

Yay! Tailor Lofts Discount! Step outside and have a drink ;)

Fish Tacos are fantastic and arguably the best in the city. Seasoned perfectly and not deep fried, these tacos come with a side of black beans, rice, sour cream and pico de gallo.

look to left of bar for daily beer $pecial$

Love this place. Awesome staff, great food, casual comphy atmosphere. oh and great beer selection! Try the new fish and chips!!

Try Firestone walker nectar!

A great place for beers around the world night or the 12 beers of christmas. Great beer selection.

40 beers on tap? How can you pass this up?

Try the apple-berry beer. Perfect for those who don't drink beer and prefer sweeter drinks! Also the Chili is amazing! You'd never guess it's veggie friendly.

the food is always good and the service even better. i love day drinking here.

Free wi-fi! Got to get the jalapeo mac.

The wings were really nice.

The bar service was engaging, accommodating, and friendly.

Ribs are great

Great beer selection!

Go Blackhawks!