Apple Cinnamon Granola is brimming with the delicious flavors of fall. Serve it up parfait-style with yogurt and fresh apples, or munch on it by the handful.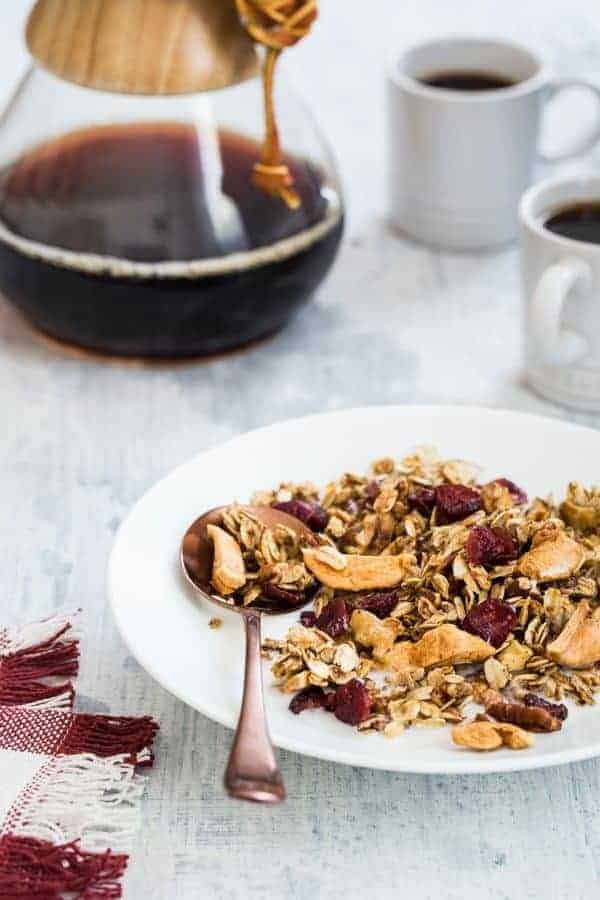 Elle is just starting to get into breakfast these days and I'm super excited about it. She typically gravitates towards a fruit and grain pouch and half a banana, but lately she's stepping outside her breakfast box and asking for things like mini pancakes, egg in a hole, and even toast with honey – just like Peppa Pig.
One day she'll be in love with those mini pancakes and the next she'll proclaim, "Blech, I don't like these, Mommy!" If you have a toddler, ya feel me, right?
The post Apple Cinnamon Granola appeared first on My Baking Addiction.