32nd Street Farmer's Market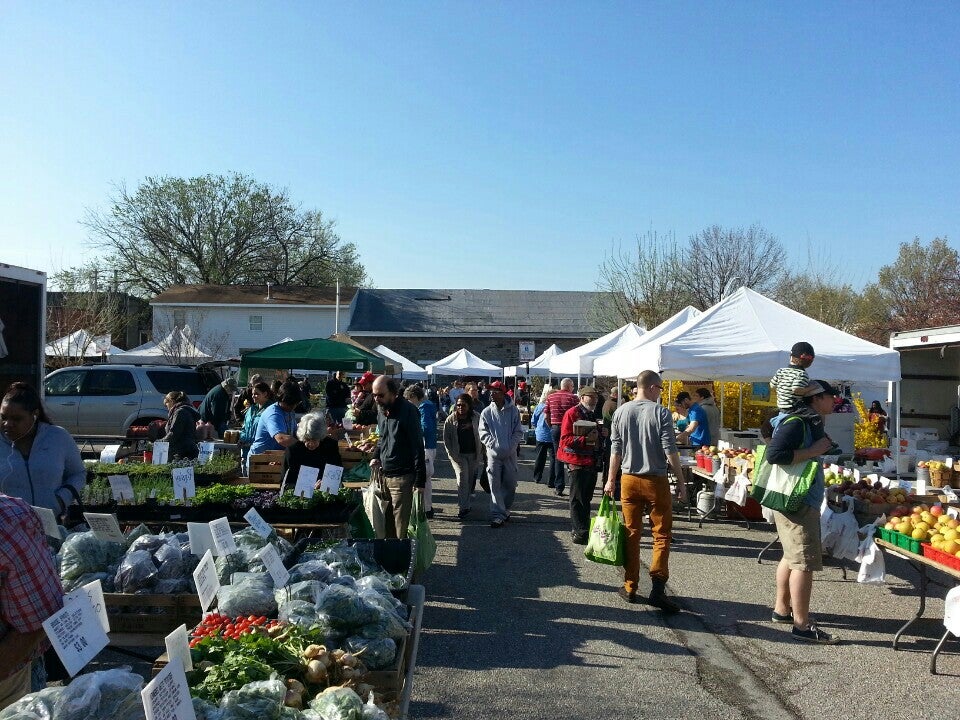 Foursquare Tips
There are now debit services at a stand in the center of the market. Go there instead of 7-11. It aids the non-profit aspect of the market.

The Save money and eat healthy!

Try a spinach empanada at Max's empanadas.

One Straw Farm's organic produce can't be beat- you can get a CSA and pick it up there where you make your OWN choices!

If you have never tried bison meat before, check out gunpowder farms' meat. It's similar to beef in taste if not better and is lower in calories and fat than even salmon and chicken.

They have a stand where you can purchase wooden tokens with your EBT card and then exchange them for food.

Black Sauce Kitchen has the most amazing biscuits ever!

try the sweet potato biscuits from blacksauce -- yum!

Voted 2nd Best Place to Buy Produce by City Paper Readers for Best of Baltimore 2011

Bison soup bones FTW!

Wheely Good Smoothies is a must-visit when you are here. Natan comes up with great flavor combos and and gives them great corny names...

If the mushroom people are making marinated portabello sandwiches, get one. They are delicious.

Definitely grab breakfast at Black sauce!!!

Usually not too packed. Great spot to shop

Avenere Cladding is a US-based full-service designer-importer-distributor of NeaCera!. Website: http://www.avenerecladding.com

Blacksauce breakfast Biscuits and Zekes coffee.. Also the fresh organic, free-range meats, cheeses, fruits, vegetables, herbs and flowers are amazing.

One Straw CSA is the way to go.

Great goat cheese! I love this Farmer's Market!

Find the pickles stand

Great year round market. Nice balance of farmers and prepared food. Intimate community environment.