The Rub Bar-B-Que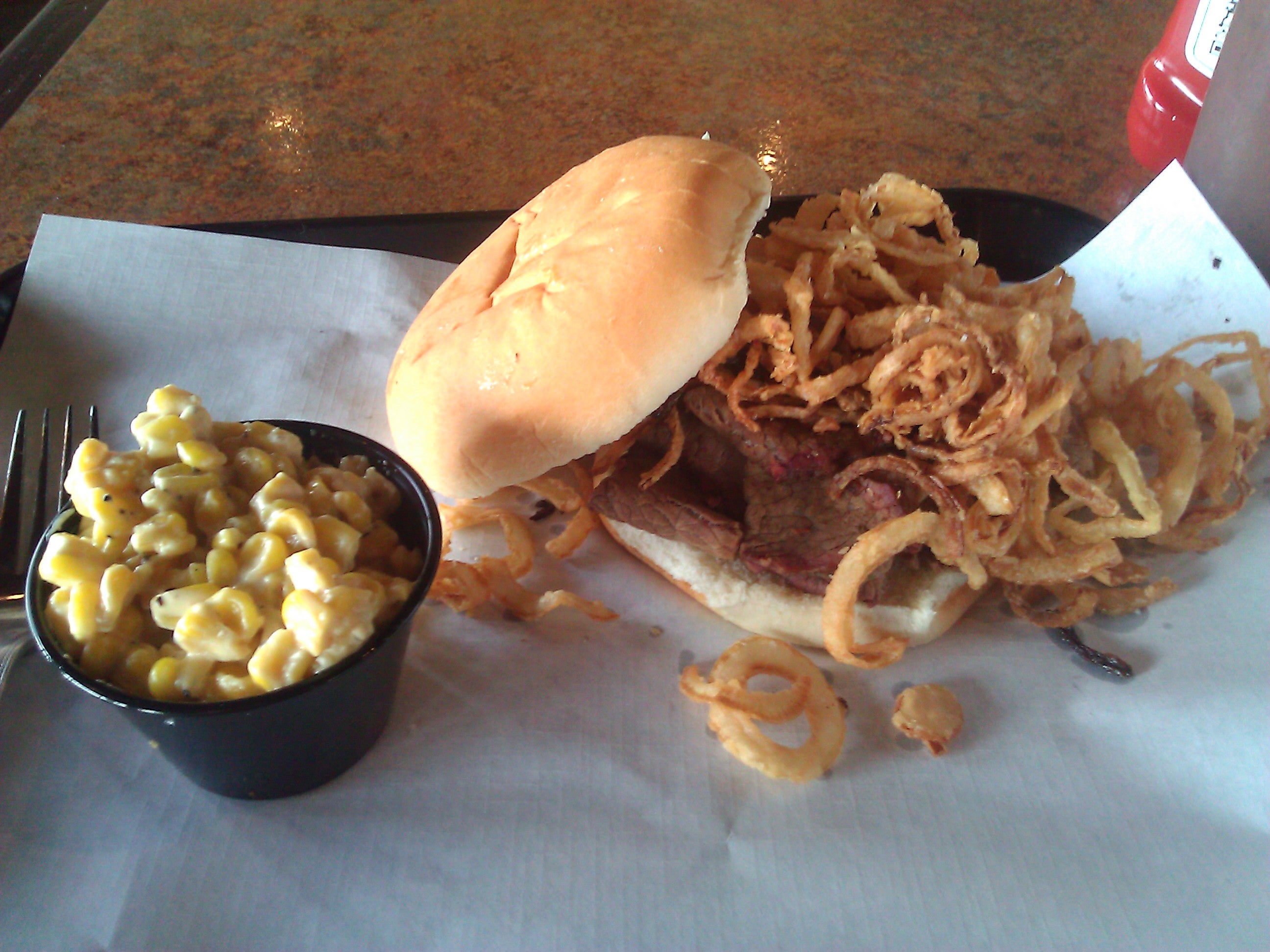 Map: Surroundings & Nearby
Foursquare Tips
Love the burnt ends

More employees would be wise. And quality control. Overcooked and cold fries not impressive. Swapped out fries but had the same results.

Out of ribs?! Are you kidding me?!

Bland meat and bad tasting baked beans and hardly any of them (blessing in diguise). Lots of meat on my sandwich, but so what?

Kids eat free.

Kids eat free

Chain atmosphere - think Chipotle. Carryout service was good. Ultimate platter - ribs were OK. Pork and burnt ends - below average. Sauce, slaw, and beans - poor. Overall below average BBQ.

Love the fries! Chicken and turkey are great too!

Can't go wrong with anything on the menu, but I highly recommend a Signature Bowl. Hash Bowl is my favorite!

This is not what I think of when I think of BBQ. No brisket, fried okra, no mashed potatoes, no casseroles at all.

Ribs, fries and burnt ends are awesome.

How is this place still open since my last post? (hehe) The food sucks.

This place SUUUUUCKS. Pulled pork is always dry, and when it comes to catering , even worse. Normally eat here due to work paying for it. Wouldn't give a dime of my own money to this place. Blah..

Pulled pork is great, bowls are well worth trying! One of my favorite BBQ places!

Meat was good, sides were sub par for this town, by a long ways. Fries excellent.

The burnt ends, sausage, and creamy slaw are favs here. Friendly service, locally owned. Good guys.

Wednesday night Smoked meatloaf is outstanding. Sausage is also very good!

BOGO pork sandwiches on Monday. Nice bark on the pork. Great deal

If in doubt, the Hash Bowl is DIVINE.

Cornbread is tasty but the BBQ sauce is too spicy to be enjoyed. Heavy on the chili powder and little else. Hubby likes the cheesy corn.