Nickel Diner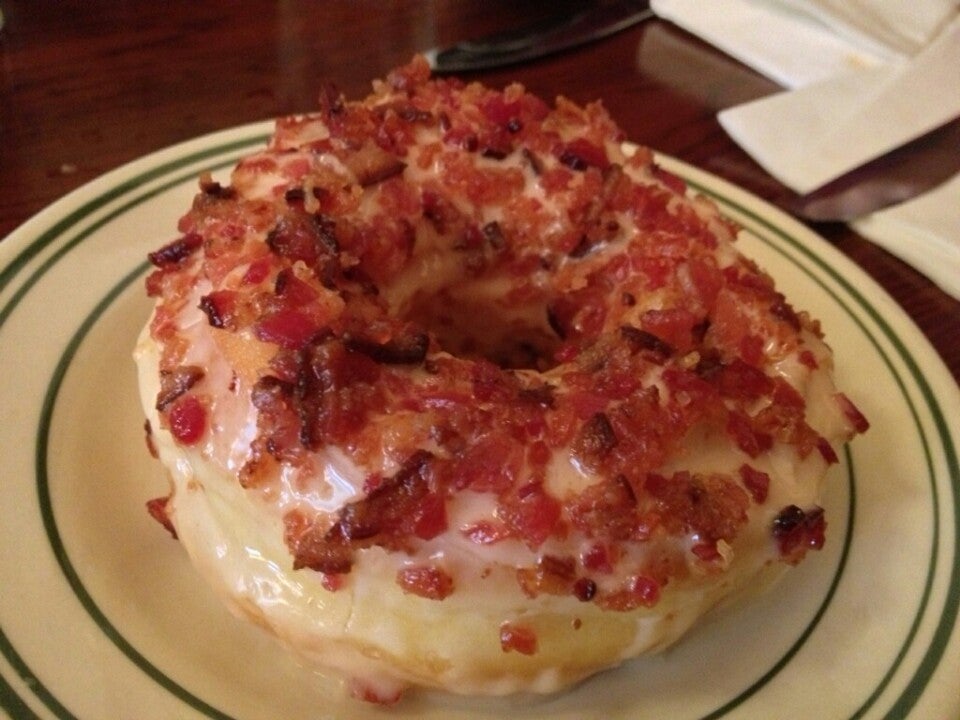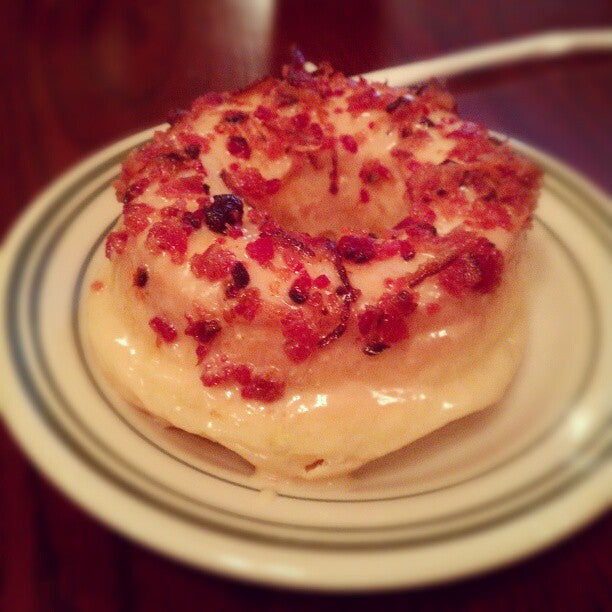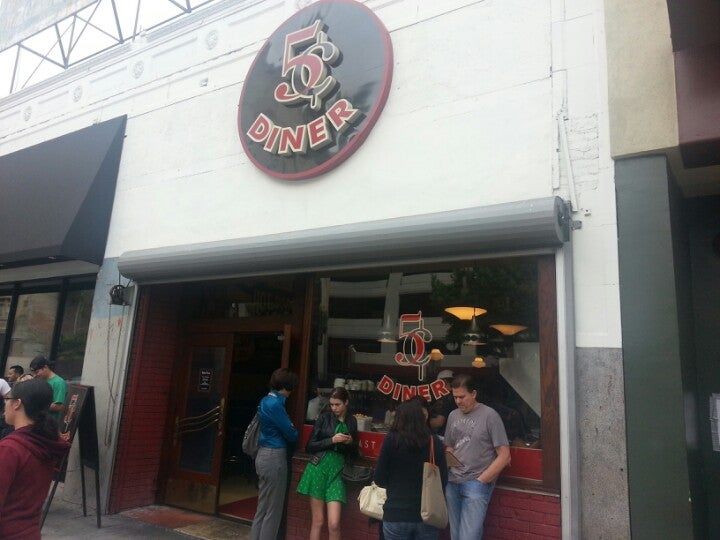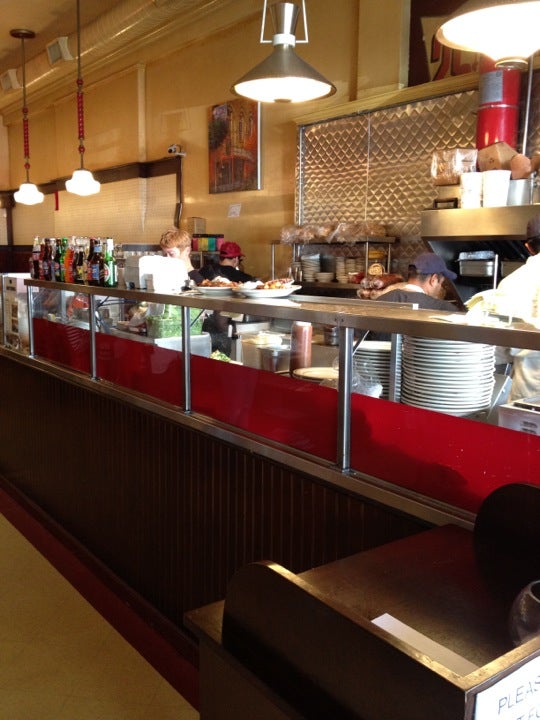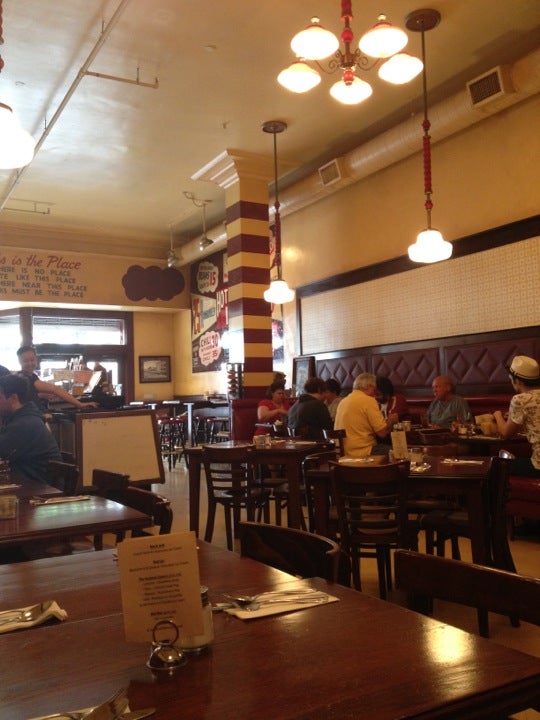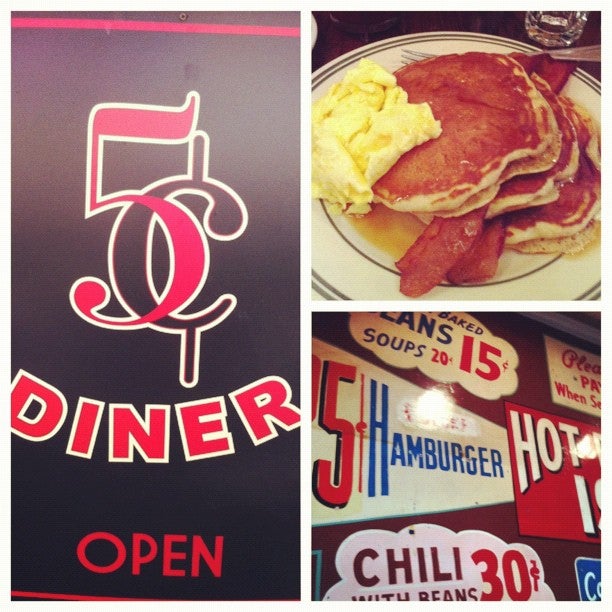 Map: Surroundings & Nearby
Around the Web
95 | Nickel Diner - LA Times Food How to find, drink and savor L.A.'s best craft beer Food Daily
Foursquare Tips
The Salt Peanut Cake with rich butter cream, peanut butter and salty, crunchy potato chips beats the Maple Bacon Doughnut any day.

The BLTs come with arugula; the hash is made with spicy pulled pork instead of canned corned beef; and all the toast, including the cinnamon-dusted Nickel Bag, is made with bread baked fresh in-house!

have the bacon doughnut. Awesome!

Come to sample Nickel Diner and others at this years Gold Standard on 3/6/11! http://bit.ly/iaPthT

try the salt peanut cake or the red velvet

Try the Bacon Donut

Featured in LA Weekly's 99 Essential Restaurants!

Nickel Diner bakes its own bread, prepares elaborate cakes and maple-bacon doughnuts and makes delicious fried catfish with corn cakes. Dont miss the Lowrider Burger.

Bacon Maple Donut, it doesn't get any better!

Red velvet. Delicious!

Try the maple bacon donut. you won't regret it!

Have the BBQ pulled pork hash w/ 2 poached eggs. Nutella doughnut. Don't eat for the rest of the day.

get the lemonade - it has mint in it!

Get the donuts. Please just get the donuts. At $2.50, get all of them.

Just go! It's an entire experience.

the red velvet cake is possibly the best i've ever had. there are these little chocolate rice balls in the frosting...so good!!

They close daily from 3:30 to 6:00 for dinner. Found out the hard way.

This is the place. There is no place quite like this place anywhere near this place. So this must be the place.

Order the BLTA - crisp bacon, earthy, crunchy green arugula. A ripe, ruby red tomato and half an avocado, with a fried egg on crunchy sourdough toast. The yolk adds a creamy, velvety richness.

Great food. Patience required.