Lebanon Farmers Market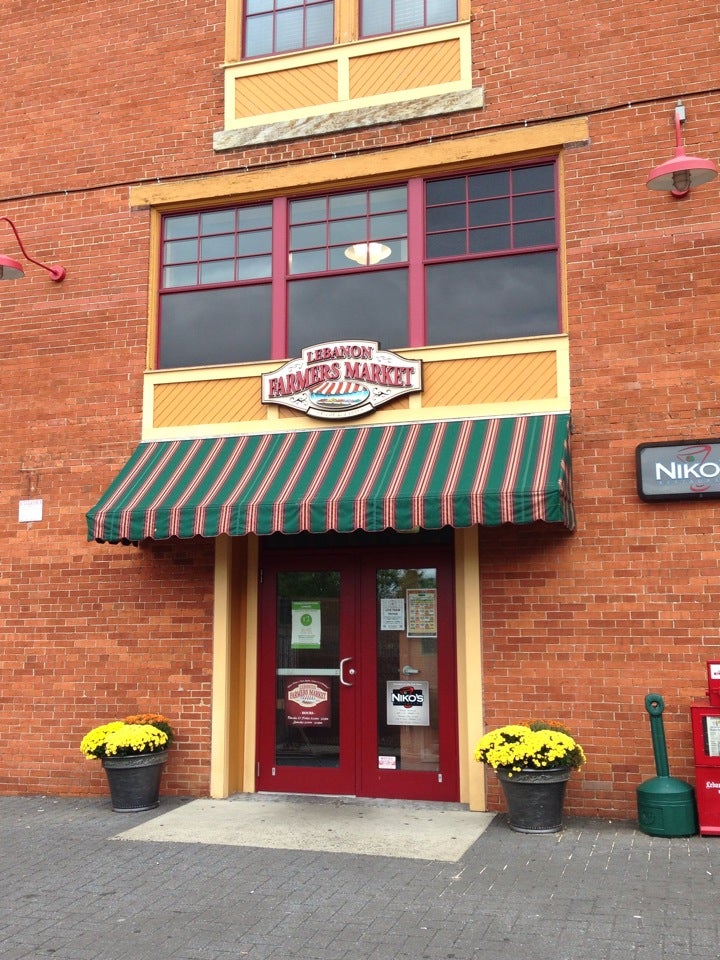 Map: Surroundings & Nearby
Foursquare Tips
Stop and check out the candymans hat of the week.

Go upstairs and get Sushi. (My favorite is the spicy tuna roll - with extra spicy mayo.)

The pretzels near the one produce stand are awesome!

Get the hot wings at Keener Poultry! They are the best wings you'll ever eat!

Get your birdseed here! I have more action at my feeders than any store bought brand. Mixed fresh each week based on Audubon specs for our area.

The farmer's market has not been on north 9th street for years. It is at 35 South 8th Street.

My place to get a bite our a beverage and sort things out. Free Wi-Fi too.

You can buy farmers here. (im guessing.)

Good price on soda @ the pretzel place near 8th st entrance and good produce on the parking lot entrance

"Crab Crazy" is the best!

A great historical building with lots of food for a quick lunch. Be sure to check out Stella Blue jewelry while you're there.