Duggan's Irish Pub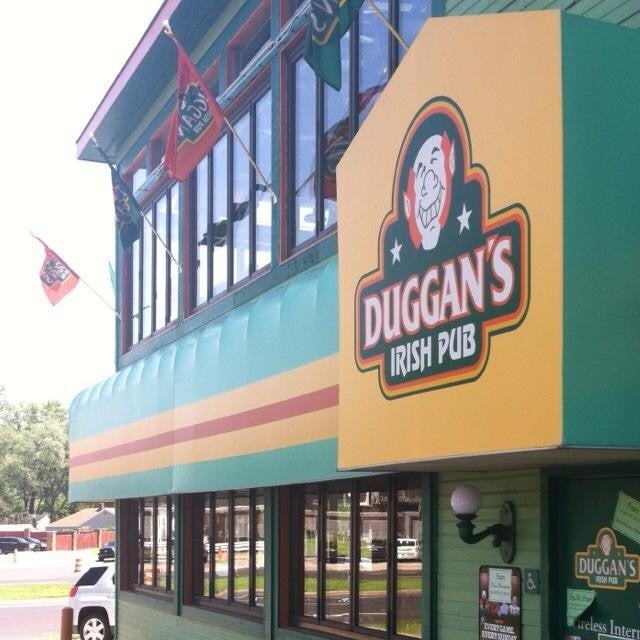 Map: Surroundings & Nearby
Foursquare Tips
Best rooftop.

To vote for amy tonight @8:10 text the word DREAM to 46988. Vote for Amy Cremen

The little chief with fries is the way to go for lunch. All the flavor w/o overeating.

Really good turkey burger!

Jeff's bread + cheesy garlic spread.

chili fries are amazing

Big chief is a must get. Good chicken noodle soup too!

Little chief with an extra side of sauce = heaven.

Try a Big Chief, you won't be disappointed.

Big chief and fries. The best!

Stopped in for a Smithwick's & Duggan's version of Shepherd's Pie (made w/corned beef) on St. Pat's Day! If that's not Irish without going to Ireland don't know what is!

tuck in your buttcrack

Excellent turkey club

5x5 burger is delicious!!

Good authentic good and a fun rustic atmosphere.

Duggan's sauce is amazing! Worcester, curry, mayonnaise yum!!!'

The big chief sauce has an indian cumin flavor. I liked it!

I love the Pocahontas, but everything is good. The best of the old Woodward drive-in restaurants from back when cruising was cruising.

They have great spinach & artichoke dip and their burgers are excellent. Great place to go with friends and hang out

Incredible chili fries and great ranch dressing.