Druthers Brew Pub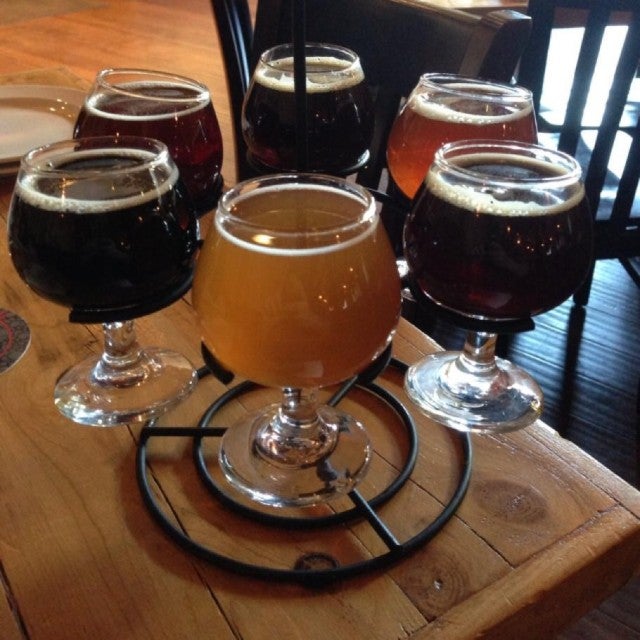 Map: Surroundings & Nearby
Foursquare Tips
Great "beer garden" atmosphere! They are not always up to date on their online beer list so check the board out front for what's on tap!

Mikey is the best server! Ask for him.

The burgers and mac and cheese are phenomenal

ugly burger, mac & cheese

Ask for molly as your waitress and corey the bartender they both rock!!!!

The calamari is the best we've ever had. Share it with up to 4 people, or even more if you are getting it as an appetizer.

Get the Apple Pumpkin Mac and Cheese.... Scrumptious!

Great lunch... Great company. The pumpkin-Apple Mac and cheese ....incredible!!!

New menu comes out October 9th....pretty excited about the chicken pot pie and finally...the meatloaf is back!

Shut my "party" down at 12:32. Apparently they don't like late night business.

Dog friendly! The sampler is worth trying if you've never been. The triple pork Mac is huge. Best calamari in the entire capital district.

Get the chicken beer cheese dip with Soft pretzels!

Just saying Mac n Cheese

Take home a "Growler" filled with your favorite Druthers brew.

Get the from the smoker Mac & Cheese.

Get the bacon wrapped meatloaf sandwich, or the mac and cheese. See if Nick can be your server. He rocks.

The service is excellent ,the food is great no matter what you get and the beer selection is awesome !the atmosphere is so much fun sitting outside and enjoying the people

DELICIOUS menu and the draft beers hit the spot. The patio is very nice.

Couldn't get into this place on graduation weekend and it's packed again tonight, but we're here!

Much larger than it seems from the entrance. Great beers. Pizza is tasty.